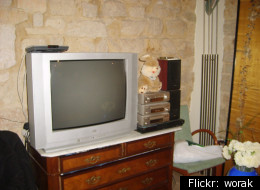 MANCHESTER, N.H. -- An elderly New Hampshire man is accused of stabbing his 81-year-old roommate in an argument over the volume on their television.
Manchester police say they were called to the apartment late Thursday night, where they found the victim holding a bloody cloth to his chest.
Police say the victim was taken to a hospital for injuries not considered life-threatening. His roommate is charged with first-degree assault.